China's Top Supplier of Professional Paper Bags for Diverse Requirements
By:Admin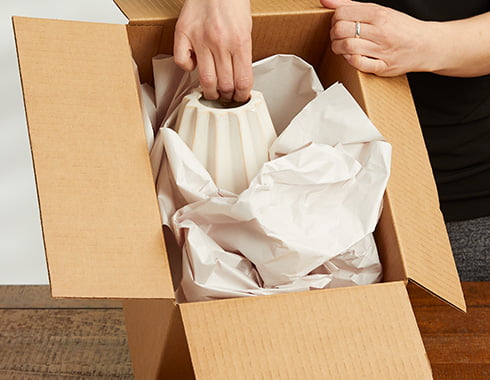 Shanghai Box Packing Solution is a leading supplier and manufacturer of paper bags and packaging solutions in China. The company has established its reputation as a premium supplier of high-quality paper bags across various industries, catering to diverse customer needs. Its premium paper bags range from simple paper sacks for food packaging to luxurious paper bags for high-end fashion brands.

Shanghai Box Packing Solution has been in the paper bag business for many years, and it has gathered a wealth of experience in the field. The company has always been committed to providing clients with superior quality products at affordable prices. Its customer service is top-notch, with professionals always on standby to attend to clients and offer the best solutions to their paper bag needs.

The company is adept at making different types of paper bags, including gift bags, shopping bags, promotional bags, food bags, and many other types. The varied assortment of paper bags has various artsy and graphics designs that are elegant and attractive. The paper quality is sturdy and durable, and the bags can easily be recycled or reused.

The company's packaging solutions are impeccable, appealing to the distinct needs of a broad customer base. It has customized packaging solutions for companies in various sectors like fashion, food, and beverages, electronics, cosmetics, and many others. In addition, the company has bulk buying options that allow businesses to enjoy cost savings and volume-related discounts while getting top-of-the-line quality bags.

Shanghai Box Packing Solution has a highly efficient production department, with state-of-the-art manufacturing equipment that ensures a fast turnaround time for orders. The company takes pride in delivering products on time, and it ensures that the production process is continuous.

Moreover, the company places a premium on environmental sustainability, and it has initiated many measures to ensure that its operations promote eco-friendliness. For instance, the company uses recycled paper to produce its bags and has implemented a stringent waste management policy.

Shanghai Box Packing Solution has been distinguished by a commitment to excellence that sets it apart in the paper bag manufacturing and packaging industry. The company has a team of highly skilled and motivated personnel who go out of their way to provide the best services to customers. The team comprises experts in the fields of graphic design, manufacturing, digital printing, and customer service. As a result, customers can expect bespoke solutions that cater to their specific needs.

In conclusion, Shanghai Box Packing Solution is a reputable paper bag supplier and manufacturer in China. With its commitment to excellence, exceptional customer service, and dedication to environmental sustainability, the company has gained the trust and admiration of businesses and individuals across China. Its broad range of paper bags is designed to meet the various needs of customers, and its packaging solutions are top-notch. The company's efficient production process ensures fast turnaround time for orders, and its customer service personnel are always standing by to provide the best solutions for clients. Overall, Shanghai Box Packing Solution is the go-to option for businesses seeking the best paper bag supplier and manufacturer in China.